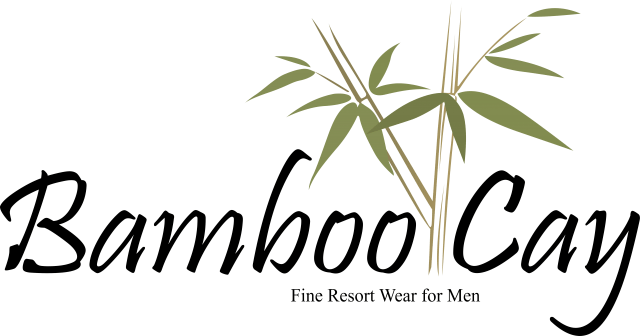 The island is peaceful, tranquil and unchanged as you left it. The fact is, when you wear any Bamboo Cay product, the island will become quite dynamic. Here at Bamboo Cay, we offer a wide selection of products to bring the island lifestyle into your daily life. In 1998, Bamboo Cay was born and has been the premier leader of men's resort wear, specializing in embroideries. All Bamboo Cay fabrications are carefully selected and fashionable to satisfy your taste. With our original copyright designs each Bamboo Cay product, from island soft shorts to the richest embroidered shirts, will get you noticed without drawing attention to yourself.
---
Don't waste time stressing about what to wear or standing in front of the mirror. Bamboo Cay camp shirts distinctive button down, collared look offers a full range of durability and allow you to pick the right shirt every time. Sometimes selecting the right shirt can be difficult based on the location and time of day. Bamboo Cay camp shirts relaxed, casual appearance transition easily from day to night. Let these shirts take you from the office to nightclub – and everywhere in between. These shirts are a must-have, basic wardrobe essentials for the guy-on-the-go.
Bamboo cay dress shirts allow you to dress up or down based on your mood and attitude. The versatility of a camp shirt is virtually unmatched. Pair your shirt with your favorite shorts and sneakers or sandals for the casual look. Need a more smart and stylish look? Just throw on a pair of jeans with your camp shirt and you're all set for your next adventure. Want to sport a dressier look? Bamboo Cay camp shirts go perfectly with dress pants or khakis for that more chic event.
Bamboo Cay camp shirts are the ultimate way for guys to stay comfortable and help to keep you cool. This versatile fabric has the feeling of silk at less than half the price. Enjoy the softness of silk without the special instructions. Easy to care for machine washable materials take the worry out of those emergency trips to the dry cleaner.